Novi Community
Maple Manor Rehab and Neuro Center of Novi which is a CARF (Commission on Accreditation of Rehabilitation Facilities) accredited is a brand-new nursing facility that is a classically designed two-story brick building of 57,000 square feet with 72 skilled beds.
Maple Manor Rehab and Neuro Center of Novi has already received the prestigious Medicare Five Star Award– the highest score possible from the federal government in 2015 and 2016. High quality of care can be attributed to being family physician-operated as well as having strong staffing ratios, nearly double the national and state averages. This means there are relatively more nurses and aides for every patient at Maple Manor. Being a family owned and operated company by the Evangelista physicians, Maple Manor is a top choice among subacute skilled nursing and rehabilitation centers in Metro Detroit.
Maple Manor offers 24-hour skilled nursing care and progressive therapy 7 days a week. The goal is to help patients attain their maximum potential to restore their abilities and confidence to return home. Maple Manor treats all injuries from hip and knee replacements, to bone fractures, cardiac failure, respiratory illness, wound care, post-surgery recovery and other medical complex conditions. There is a 2,000-squarefoot therapy gym with specialty equipment. Although Maple Manor treats all injuries, Maple Manor specializes in medically complex patients such as traumatic brain injuries, strokes, spinal cord, and back injuries. There is a state-of-the-art Neuro Gym and a new wing dedicated to traumatic brain injury.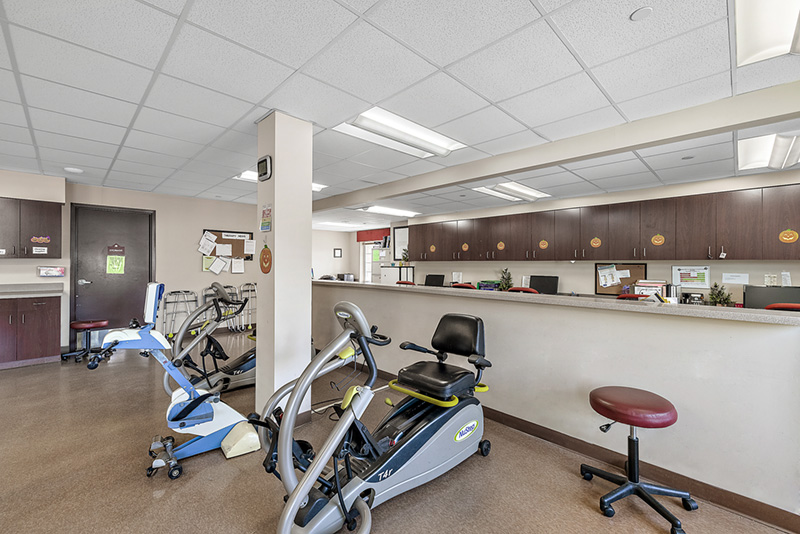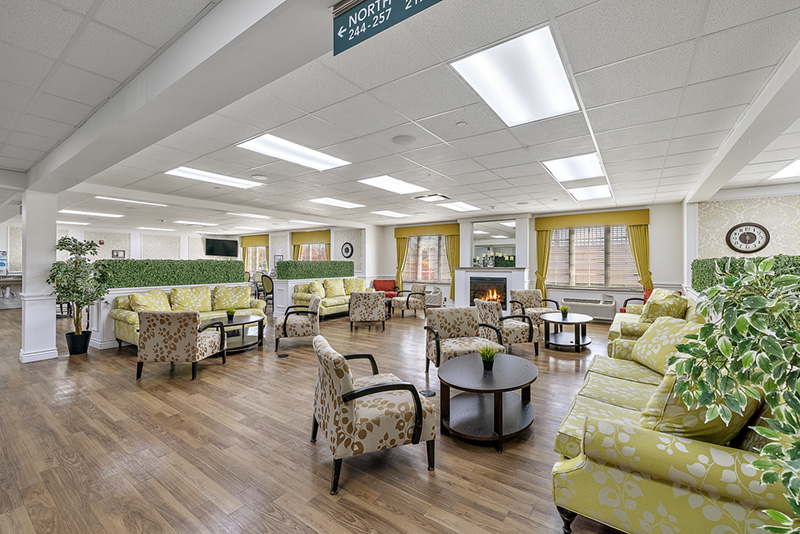 Maple Manor feels like a hotel. The interior is decorated with soothing artwork, modern appointments and a restaurant style food service. A family member may stay overnight in a patient's private suite, which includes a dining table, chair, love seat, refrigerator and roll-in shower. There is technology center, work stations, Wi-Fi throughout, a beauty and barber shop, a library and TVs.
---
Gallery