Rehabilitation
Our team of physicians and therapists are on-site 7 Days per week, and we specialize in a complete range of rehabilitation.
Our progressive rehab programs are goal oriented and provide optimized recovery at every level by utilizing the same therapist and a consistent treatment team from admission to discharge.
---
Physical Therapy
Physical Therapy services begin with an individualized evaluation of the patient's mobility, balance, muscle performance, posture, and overall function. Goals are determined with the patient/family to restore function, reduce pain, improve balance and walking ability. A personalized therapy plan may include strength and stretching exercises, pain management techniques, core work and body mechanic training.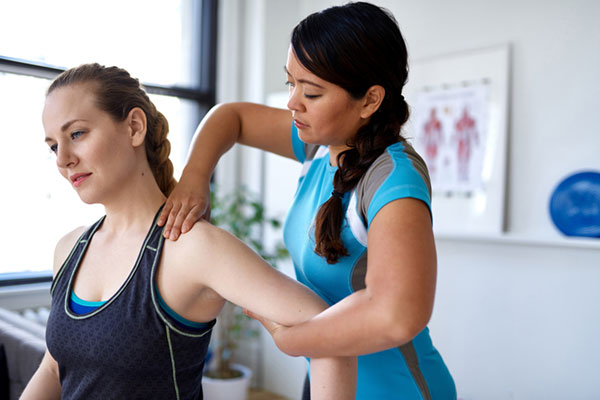 Areas of treatment may include:
Assisting the patient with mobility
Improve strength, range of motion, and endurance
Pain management
Teaching proper body mechanics to prevent injury
Promoting safety awareness
---
Occupational Therapy
Occupational therapy services begin with an individualized evaluation of the patient's abilities in activities of daily living, which includes personal hygiene, bathing, dressing, eating, and functional mobility. Maple Manor's highly trained therapists work with patients and their family to determine goals. A customized treatment program is established, and the therapist works directly with the patient each day to develop skills to gain independence in activities of daily living.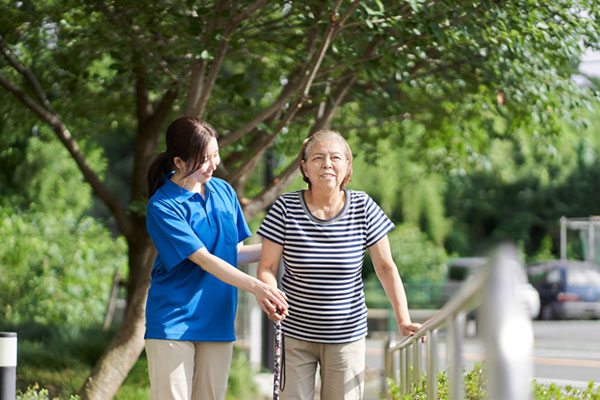 Areas of treatment may include:
Activities of daily living: eating, bathing, toileting, dressing, grooming, homemaking, cooking
Recommendations for adaptive equipment and training in its use
Modifications to the physical environment to promote independence
Increasing safety awareness
---
Speech Therapy
Our Speech Language Pathologists work closely with the interdisciplinary team to evaluate and treat our patients who have difficulty swallowing and who need diet modifications.
Treatment programs are designed to help residents affected by stroke, brain injury, and other neurological disorders.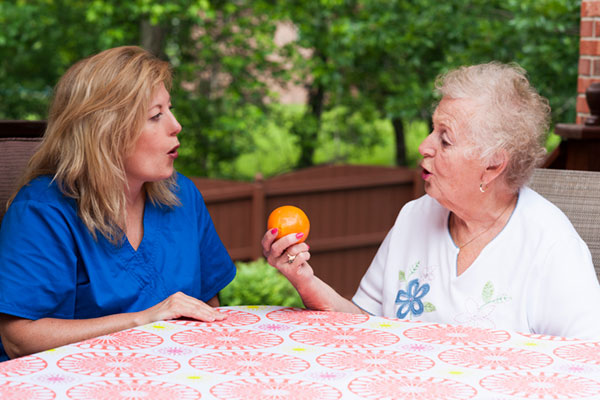 Areas of treatment may include:
Improving speech and voice clarity
Increasing comprehension and verbal expression
Improving chewing and swallowing ability
Improving memory and problem-solving
---
Respiratory Therapy
Our Respiratory and Ventilator Program is overseen daily by a Board-Certified Pulmonologist and Intensivist.
We take an aggressive multi-disciplinary team approach to ventilator rehab. We place a premium on increasing mobility and independence whenever possible by designing individualized care plans.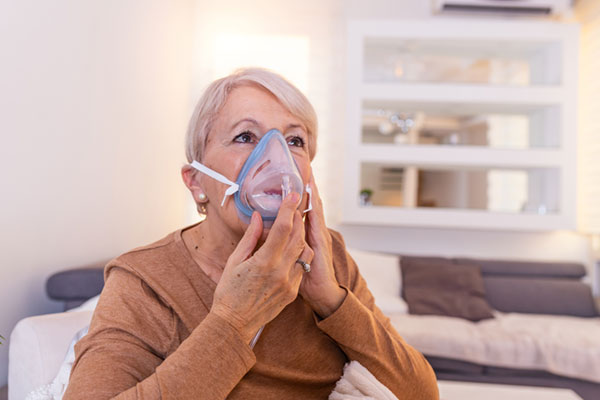 Here's what makes Maple Manor's program different:
Board Certified Pulmonologist on-site daily
Board Certified Intensivist on-site daily
Ventilator, Tracheostomy, Short Term and Long-Term Pulmonary Care
Respiratory Therapists on staff 24/7
ACLS/BLS Registered Nurses on staff 24/7
Specialized Nurse Practitioners on-site daily
Telemetry Monitoring System
Oxygen, nebulized breathing treatments, and chest physiotherapy
Multilevel Ventilator Monitoring System
'Early Mobilization' philosophy for patients to be out of their room for meals, therapy, and other activities