Let's Talk Parkinson's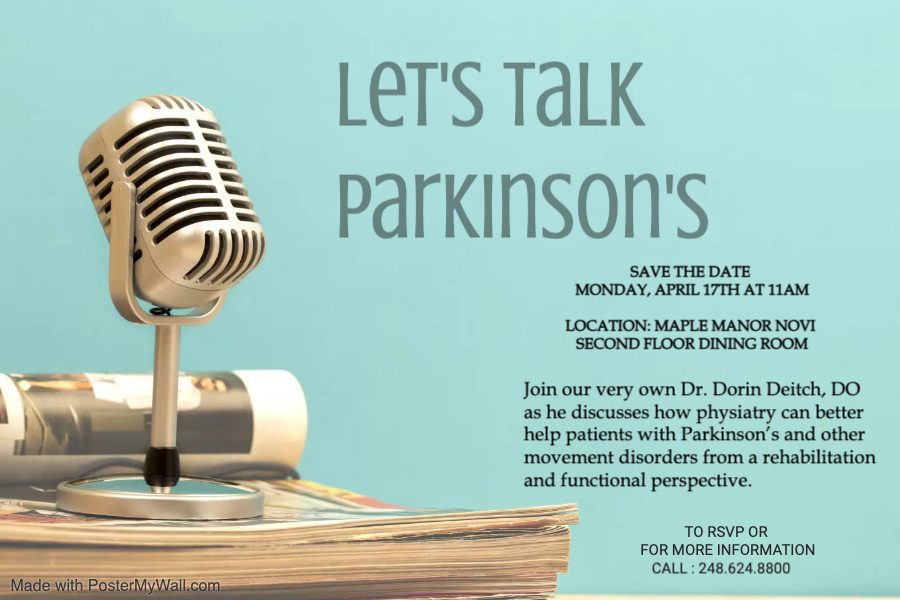 April is Parkinson's Awareness Month.
Save the date: Monday, April 17 at 11 am
Location: Maple Manor Novi, second floor dining room
Maple Manor Novi will be hosting an educational lecture on April 17th at 11am presented by our very own, Dr. Dorin Deitch. Dr. Deitch will be speaking on Parkinson's and the need for a Physical Medicine and Rehabilitation physician.
For more information or to RSVP, call 248.624.8800.