Josh's Story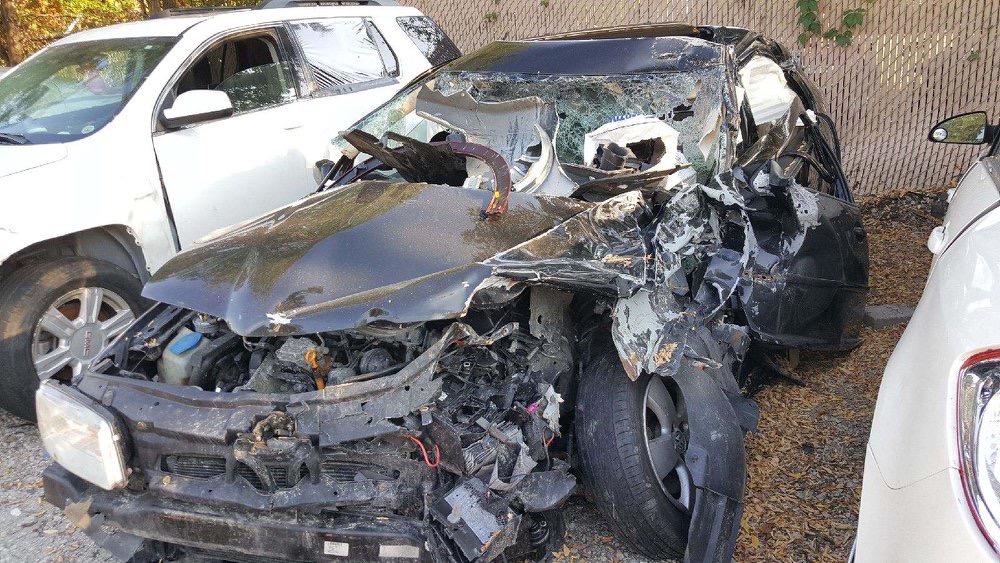 Hi, I'm Josh. On September 13, 2017 I was driving home from grabbing lunch and my blood sugar dropped. Before I knew it, I passed out behind the wheel. My car kept going straight around a turn, and I hit a school bus head on. Luckily there were no kids in the bus and the driver was not hurt. I however, did not fare so well. Once the first responders got to my car, they thought for sure the person they pulled out would be dead. Lucky for me, I surprised them and still had a heartbeat. Now, I was in very bad shape, but the first responders did a great job getting me out of my car while I was still passed out and getting me to the hospital. They took me to Botsford and the doctors' work began. They worked very hard to keep me alive and struggled with many obstacles as they went along. My face was broken. The top third of my skull was separated from the bottom two thirds. My left eye was out of my head and on my cheek. The part of my skull that held my eye was completely crushed. The doctors had to put my eye back in and completely rebuild that part of my skull so it could properly hold my eye again. Then they put metal plates in the sides of my skull (by my temples) to put it back together. Then they had to put my left shoulder back in its socket. My left bicep was broken and they used metal plates and screws to put it back together. Next, I had a broken femur, which they put a metal rod in my bone and used it to reconnect the broken bones and used screws to hold it all together. My left hip was broken and the ball of my hip broke away from the femur bone as well. Basically, I look like an erector set when you see my X-rays now. I was also having troubles breathing and had to have a tracheotomy done so I could continue to breathe. I was in the hospital until around October 18th of 2017.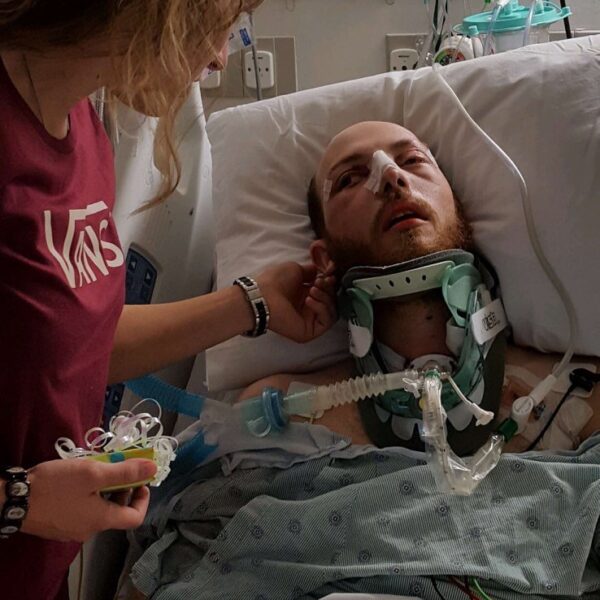 Once I was stable enough at Botsford, it was time for me to start going to rehab. My parents did a bunch of research and decided that the best option for me was a place in Novi, MI called Maple Manor Rehab. I was very impressed with how nice everyone was, from the nurses to the aids to the therapists. Everyone was always very positive and always wanted to help. Whenever the therapists saw me struggling to do something, they would be happy to give me a hand, or show me a different way to get the same result I was aiming for. As positive as everyone was, they also had a great sense of humor. Once mine started coming back, my silly attitude started to shine again and the staff was happy to see that. I made jokes mostly about myself to make them laugh and we went back and forth quite a bit. Their sense of humor really made my recovery go so much smoother and quite a bit quicker than the doctors suspected when they read and saw what bad shape I was in when I first got there. The doctors said I could be there anywhere from 6 months to 1 year. I surprised them by healing so quickly and having so much drive to get back to a normal life that I was out of there in about 4 months. I don't think I would have been able to bounce back as quickly if I would have gone anywhere else for rehab. I really owe Maple Manor a lot for doing such a great job with getting me back on my feet and walking very well again.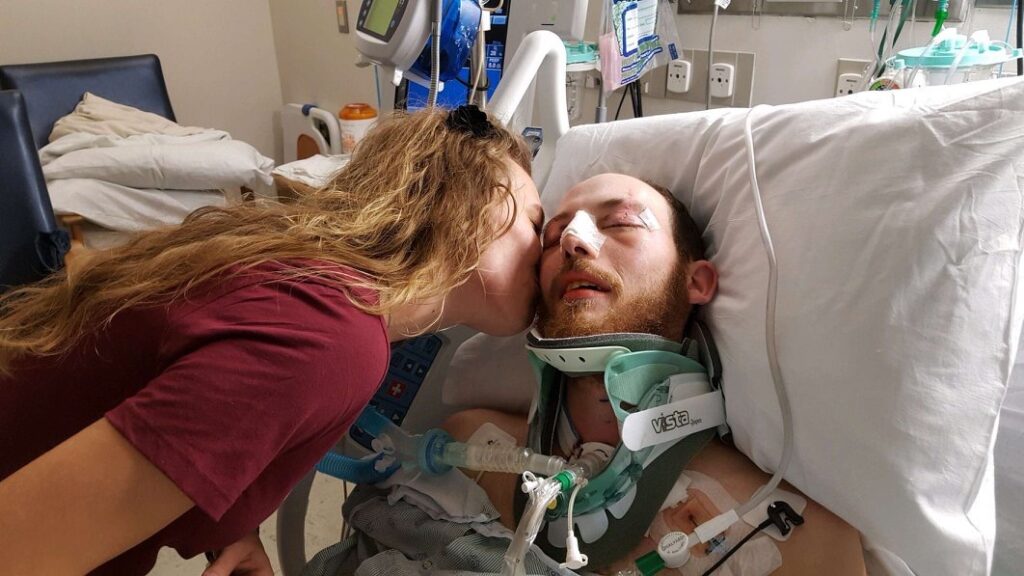 Now I'm happily engaged to the girl of my dreams! And I'd like to think I owe it to my horrible ending of 2017. Maddy and I work together at the GM proving grounds in Milford, MI. I've known her for about 3 years now and we've been best friends for the last 2 1/2 years. I've had the biggest crush on her the whole time! So naturally, I was professional around her (as professional as I could be, anyway) but worked hard to nonchalantly let her know that I was interested in her (not too much, because I didn't want to scare her away though). So eventually, we were on our way back from lunch following a couple of our friends and a mustered up the courage to ask her out on a date. She said yes! So I got all excited and planned on taking her on a great night to go go-karting and then I was going to take her to a nice fancy steak dinner. Well the next day she told me that our "date" wouldn't be a good idea since we work together. Now I could understand and respect that, but I was still hurt a little because I had already gotten my hopes up. So I figured ok, she says no now but she keeps randomly giving me this feeling that she likes me. I thought that was definitely respectable and this girl deserves all the respect I could give her. A couple months later, she told me that her music class was telling her to go to some concerts and she didn't know who she'd go with. So, I took the initiative to start sending her some local concerts that were going on in the area and had her pick a couple. I bought some tickets and talked her into going on our first "not a date" date lol! It was a great Aaron Lewes concert at the Fillmore in Detroit and Maddy invited her brother Travis and his girlfriend Jordan (I think Maddy felt a little more comfortable having her brother nearby while we were out). So Maddy and I grew closer and closer over the months and I had some good quality time with her at work while we tended to our 6 honey bee hives. It was fun and we screwed around quite a bit even trying to teach the bees how to "twerk" and do other dances. We also shared some good laughs when I would get stung by the bees and started running and screaming, while she was laughing her butt off at me the whole time! We had a great couple of summers.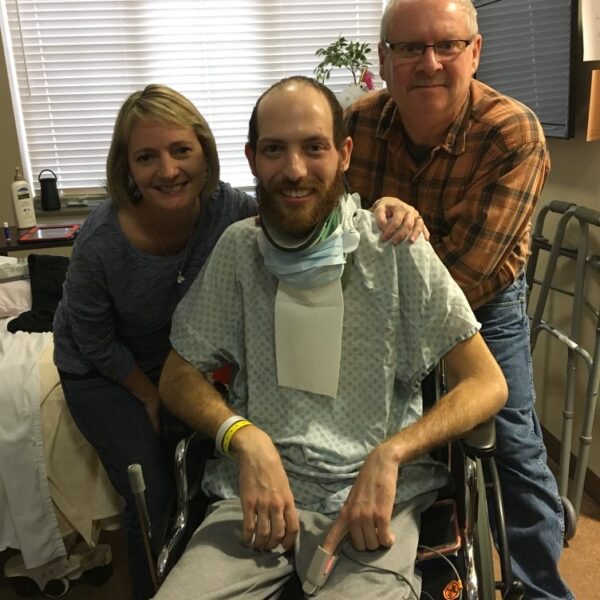 Maddy didn't find out about my accident until she got to school in the evening of the 13th. She headed down to the hospital the next day to see me and see how I was doing. Maddy had just read the love note that I gave her the day before my accident and wanted to tell me so badly how much she really loved me. Now the only thing I remember from being at the hospital, is being woke up to watch her open the present I had gotten her for her birthday and being woke back up a couple minutes later when she gave me our first kiss. All I was thinking was "holy crap! My dream girl just kissed me!" Maddy ended up telling my family how she felt and said that if I was a vegetable from that day forward, she would happily take care of me for the rest of my life. Now I think, that's usually about the time that most girls would take off and not be able to handle that, but Maddy stayed by my side every day from early in the day to late at night. Once I was doing better and back at Maple Manor she kept visiting me and told me that she really wanted to be a couple. So I asked her dad for his permission to date her and he said yes! So we were finally a couple! We dated for almost 4 months and I decided that I finally had my dream girl, there was no way I could let her go. So I went back to her dad and asked for his permission to marry her. He said yes! (Thank God!) So the on March 10th, I took her up north to my uncle Franks in Gaylord. We went for a beautiful walk in the woods by a river, and when she had her back to me, pulled out the ring and got down on one knee. I said "would you make me the happiest man in the world and be my wife?" Maddy grabbed me and said "hell yes!" Now we are a very happily engaged couple and are looking very much forward to spending the rest of our lives together!